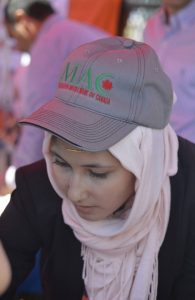 Dear volunteer,
Please volunteer by completing the online volunteer form.
Like every year, the MAC EID FEST is an event that brings joy into the hearts of our children.
And as each time the success of this event depends on the great effort made by our volunteers.
This year volunteers will be registered via the Simplyk app. So to register, please click on the link below, create your profile and choose the task that interests you.
In the hope of having many of you, please accept our early thanks.
Event: MAC EID FEST
Date: June 8, 2019
Location: 9665, boul. Gouin O, Pierrrefonds
Registration link:  http://bit.ly/2KgZg8h