About MAC
The Muslim Association of Canada (MAC) is a Canadian charitable organization and a grassroots social movement. MAC focuses on serving Canadians by educating and motivating Muslims in Canada to put their faith into action for the benefit of everyone.
MAC provides spaces, services and programs for holistic education and personal development for Canadian Muslims. MAC focuses on building communities and strengthening neighbourhoods through enabling, and providing the required services for individuals to build strong families and building effective and sustainable institutions that provide the wide range of services needed within our community.
MAC is a positive force for change in our society by promoting engagement of Muslims within the wider society, building bridges and cooperating with other communities and organizations that share our goals and values. MAC also works towards communicating our understanding of Islam as a moderate, balanced, and constructive way of life, within our community and beyond.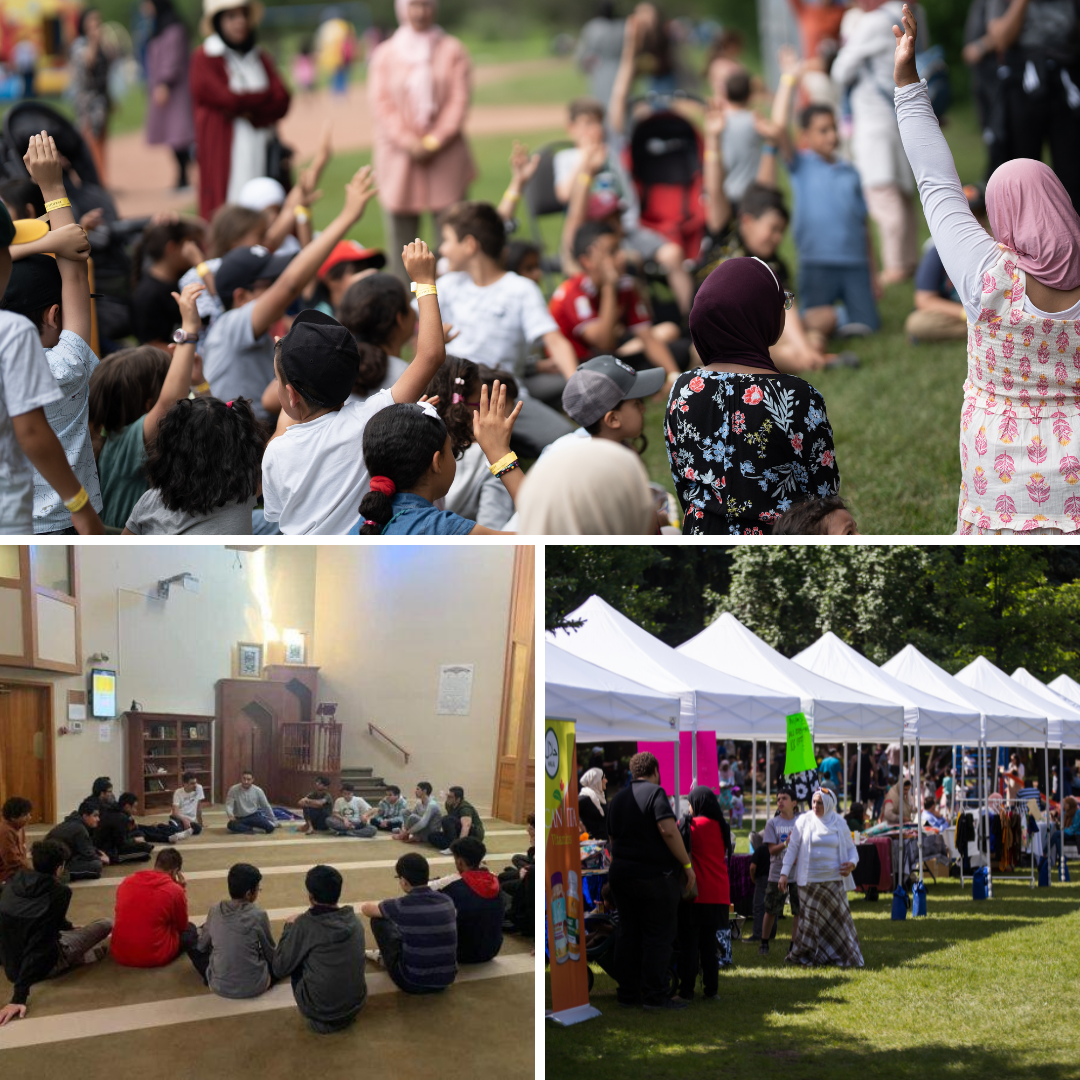 Our Vision
We envision a time when:
The prevalent understanding of Islam is one of balance, constructive engagement, and relevance to life.
The understanding of Islam and Islamic values are commonplace in Canadian society and Islam and Muslims are not perceived as alien;
Muslims are well represented in various aspects of Canadian society including the social, legal, and political circles, as well as the media; and
MAC is at the forefront in articulating this vision, developing leadership, mobilizing grassroots, and offering institutional services in the community.
Our Mission​
Our mission is to establish an Islamic presence in Canada that is balanced, constructive, an​d integrated, though distinct, in the social fabric and culture of Canada
The Association firmly believes that the most optimal path forward for the Muslim Community and Islamic work in Canada is through the education, improvement, and training of each individual Muslim, each Muslim family and each local Muslim community. The path of education and self-development is a long and arduous path. Yet, we believe, based on our reading of the life of the Prophet and an understanding of Muslim history, that there is no alternative to this sometimes slow and painstaking endeavor.
The basic unit through which education and self-development takes place is the Usrah (Arabic for family). The Usrah is a small group of individuals who meet regularly and go through a graduated study program. This also include discussions of local issues, charitable events, as well as community challenges and opportunities.
MAC Calgary Chapter has been serving the Muslim community since 1999 through its diverse programs and activities:
By the Grace of Allah first, and the generousity of Calgary's Muslim community second, the Muslim Association of Canada (MAC) has established Al-Salam Centre that provides youth and community services.
The consists of:
Masjid
Youth Centre
Community Centre
Alhumdulilah, we have been running many programs for the whole Muslim community since establishing the centre, including:
Educational Programs
Youth Activities
Sports Programs
Quran & Arabic School
Daawa Activities
Al-Salam Centre aims to grow and nurture our Muslim youth in an Islamic and supportive environment. Please visit the centre's website to find out more details about the centre: